Joanne Livaditis, DMD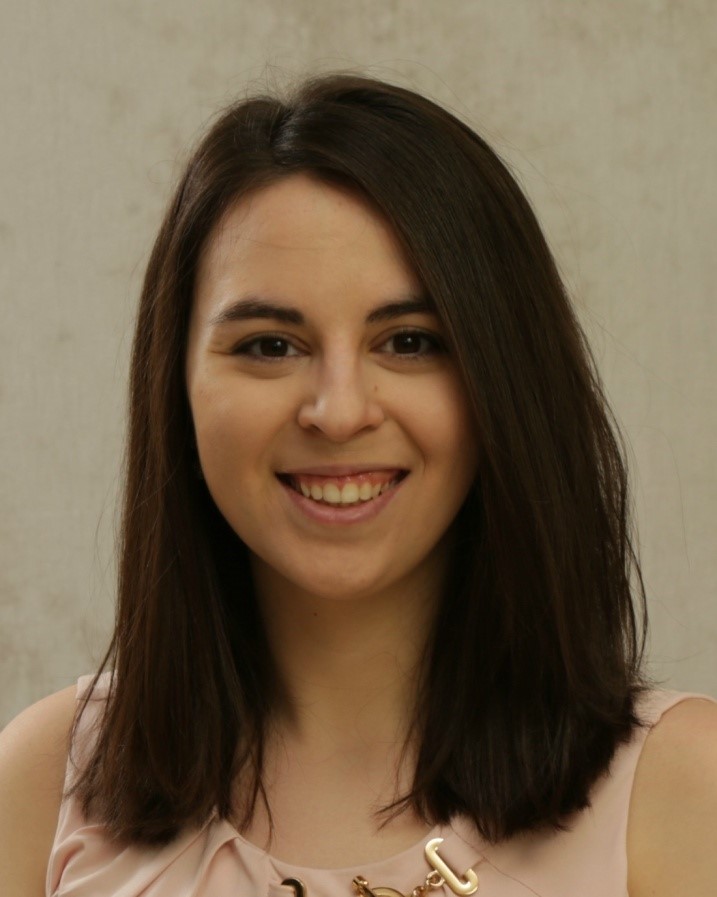 Dr. Joanne Livaditis earned a Bachelor of Science degree in General Biology at University of Maryland's Honors College. She then attended the University of Pittsburgh School of Dental Medicine.
Following graduation, Dr. Livaditis completed advanced training in general dentistry at the Louis Stokes VA Medical Center in Cleveland, Ohio. She is committed to furthering her knowledge, having started attending continuing education courses while still in dental school.
Dr. Livaditis is a member of the Academy of General Dentistry, American Dental Association, Maryland State Dental Association and Baltimore County Dental Association. In her free time she enjoys reading, swimming and hiking. Dr. Livaditis is excited to join the Baltimore dental practice and looks forward to working with you and your family.
Services
Restorations (Fillings)
Veneers
Crowns
Bridges
Sealants
Mouthguards and night guards
Complete Dentures
Partial Dentures
Emergency Care
Extractions
Dental implant-supported dentures, partial dentures, crowns and bridges
Endodontic Therapy (Root Canals)
Teeth Whitening
Scaling & Root Planing ("Deep Cleanings")
Contact
Baltimore, MD
1206 York Road, Suite 100
Lutherville, MD 21093
York, PA
1939 Security Dr
York, PA 17402
Phone: 410-337-8940
Phone: 410-337-8940


Baltimore, MD
1206 York Road, Suite 100
Lutherville, MD 21093
York, PA
1939 Security Dr
York, PA 17402
Schedule an Appointment
The first step towards a beautiful, healthy smile is to schedule an appointment. Please contact our office by phone or complete the appointment request form below. Our scheduling coordinator will contact you to confirm your appointment.
New Patient Info
New Patient Visit
Scheduling
Financial Policy
The type of appointment and the time allocated will be based on the information you provide to our staff when you call to schedule an appointment. Please assist us to provide the optimal appointment for you by providing the following information or selecting the appropriate type of appointment:
Emergency Appointment
You have pain, swelling, bleeding or a lost/broken front tooth and would like to be seen on an urgent/emergency basis. Typically you will be seen promptly and, when possible, the same day. If Dr. Livaditis is not available, every effort will be made to have you seen by another dentist in the office or to refer you to the appropriate specialist.
Periodic Exam/Cleaning
You do not anticipate any dental problems and you would like to schedule a new patient exam and periodic prophylaxis (cleaning). For this appointment it is presumed you have been seen recently and on a regular basis for routine check-ups by your previous dentist.
Lost Restoration or Fractured Tooth
You have lost a restoration (filling) or chipped a tooth and would prefer a limited or focused evaluation and possibly restore the tooth on the initial visit. For this appointment it is presumed the comprehensive new patient examination will be scheduled on a subsequent visit. It is difficult to accurately assess on the telephone, the complexity of the problem and the time required. Every effort will be made to restore or resolve the dental problem during the scheduled visit. Certain conditions may require an interim restoration with a subsequent visit, or series of visits, to properly correct the dental problem.
Consultation
You have been referred by another dentist for evaluation or you are seeking an evaluation or second opinion. A consultation appointment is requested. No treatment is anticipated except for possible x-rays or diagnostic tests required to provide a diagnosis and treatment options.
Consultation for Extensive Treatment
You have dental concerns and would like to obtain recommendations, options or a second opinion for restoring your dentition to optimal health. An initial consultation visit will be arranged to provide options and recommendations in general terms. A comprehensive exam including appropriate x-rays, diagnostic models and detailed treatment planning may be arranged on a subsequent visit.
What you should bring with you to the new patient visit
Any referral notes or letters from the referring dentist or physician. Recent available x-rays (or request our staff to obtain available x-rays). List of medications you are presently taking. Medical and/or dental insurance information. This will save time and allow us to process any claims for you.
X-Rays
If your previous dentist has taken recent x-rays (within 12 months), you may request that they forward them to our office. If there is not enough time, please pick them up and bring them to our office. If additional films are necessary, they can be taken at our facility. Emailed x-rays are preferred over print copies. Have x-rays emailed to
Livaditis.J.DMD@gmail.com
.
Important: A parent or guardian must accompany all patients under 18 years of age at the consultation visit.
Please allow an additional 10-15 minutes prior to your scheduled time to complete important registration and health information forms.
Office Hours
Our Baltimore, MD office.
Our Baltimore, MD office is open Monday through Wednesday 8:00-5:00, and Friday 8:00-4:00.
Our York, PA office is open Thursdays 8:00-5:00 for the convenience of our southern Pennsylvania patients. Scheduling of appointments for the York office can be made throughout the week by our Baltimore staff. All telephone calls to our York, PA office are automatically forwarded to our Baltimore office when the York office is closed.
We will schedule your appointment as promptly as possible. If you have pain or an emergency situation, every attempt will be made to see you that day.
Please call us at 410-337-8940 with any questions or to schedule an appointment.
Cancellations
We try our best to stay on schedule to minimize your waiting. Due to the fact Dr. Livaditis provides many types of dental services, various circumstances may lengthen the time allocated for a procedure. Patients requiring emergency treatment may also occur causing delays. We appreciate your understanding and patience. Dr. Livaditis and staff have a long tradition and reputation for respecting patients' time as patients are typically seen on time.
We ask that patients extend the same courtesy to our office. We realize that illnesses, urgent matters, traffic delays, and unexpected events may occur to prevent a patient from keeping an appointment. Whenever possible, if an appointment cannot be kept, please give 24-48 hours notice so that we may offer the appointment to another patient.
After-hours Urgent or Emergency Dental Problems
In the event of a dental emergency or urgent dental problem after business hours, please contact
Dr. Gus Livaditis
by calling
410-336-5571 (cell)
.
Patient Billing
For your convenience we accept cash, checks, Visa, MasterCard and Discover. We deliver the finest care at a reasonable cost to our patients. Therefore, payment is due at the time service is rendered unless other arrangements have been made in advance.
If you have questions regarding your account, please contact us at our Baltimore office 410-337-8940. Many times, a simple telephone call will resolve any misunderstandings.
Please remember you are fully responsible for all fees charged by this office regardless of your insurance coverage.
We will send you a monthly statement. Most insurance companies will respond within four to six weeks. Please call our office if your statement does not reflect your insurance payment within that time frame. Any remaining balance after your insurance has paid is your responsibility. Your prompt remittance is appreciated.
For complex and extensive treatment plans, payment arrangements can be made so that payments will keep pace with services completed.